'De Dhana Dhan' – Trending at #1 on Youtube.
"Mujhay out honay se nhe, tuk-tuk say dar lagta hai." Said Shahid Afridi in the latest anthem of Karachi Kings 'De Dhana Dhan'. Despite the songs of all teams have been released, Karachi King's anthem, sung by the melodious Shehzad Roy, 'De Dhana Dhan' has started trending at number one on Youtube.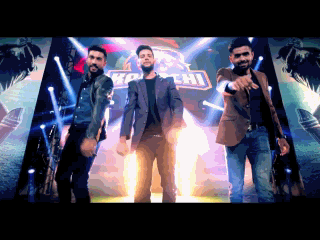 The song starts off in a studio and subsequently shifts to an exotic beach that makes it look surreal. The motto of this song was to highlight that Karachi is home to diverse ethnicity and religions, yet all fragments of the metropolis live together in harmony as people wearing different traditional dresses performed in the music video.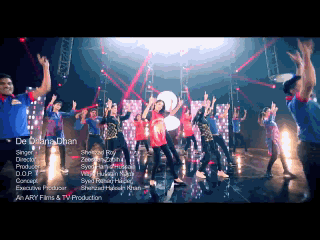 Like Lion is a king of the jungle, Karachi is said to be the king of Pakistan for so many reasons. Being the economic hub of our country or residing populace from all backgrounds, Karachi never fails to prove that it got a big heart.
Likewise, the song starts with our captain Imad Wasim roaring like a lion, followed by entry of senior players; Muhammed Amir, Babar Azam and Shahid Afridi. Shehzad Roy then enters the studio proceeded by huge drums being beaten. Shahid Afridi initiates the song saying, "Karachi Kings laga kay wings", follows Roy, "Sab ko lay ke Urh Jayen gey." The screen is then occupied by men and women wearing their traditional dresses, continued by performances of remaining players of the team. The song then shifts to adolescents playing cricket on a ground. Parkour experts take the screen when they show their skills on a mountainous beach succeeded by the remaining performances.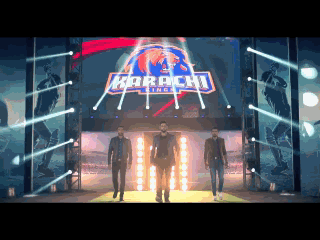 Celebrities like Humayun Saeed, Faysal Qureshi, Fahad Mustafa and Wasim Badami also exhibited their admiration for their beloved city. What took fans by storm was Shahid Afridi's performance alongside Roy and other teammates.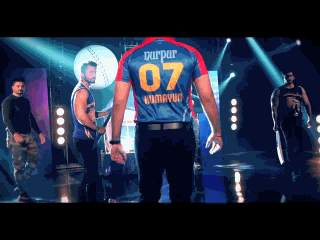 Anthem 'De Dhana Dhan' was unveiled in the soft launch of Karachi Kings in Fahad Mustafa's game show 'Jeeto Pakistan'. Celebrities along with the whole team including officials and representatives from sponsors attended the show and possessed sheer support for their city and team. The audience enthusiastically watched the whole song. They were too excited for the final as it has to take place in Karachi and they're expecting to see Karachi Kings play in their home ground.
Are you supporting Karachi Kings? What do you want to say to our team? Tell us in the comments below.
Masters in Journalism.
An avid reader, food enthusiast, and a writer, by passion.
Currently working at ARY Digital Network as the Editor, Life & Style