Maestro Abida Parveen to Perform at PSL Inaugural.
Pakistan Super League 3.0 (PSL) is all set to be bolder and bigger than ever. The highly anticipated cricketing event of Pakistan will be played in Pakistan for the first time ever.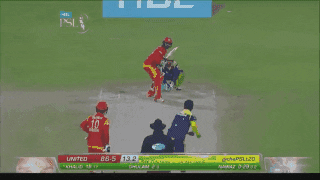 PSL 3 is not just about cricket, it's about entertainment, amusement, and recreation as international artists will come together on a single stage exhibiting their utmost talent to astound a diverse audience at Dubai International Stadium (DSC) to embark the inaugural ceremony of Pakistan Super League 3.0 on 22nd February 2018.
The 'Swalla' sensation Jason Derulo will get all the spectators groove with his upbeat numbers and adroit dance moves.
As per PSL's legacy, Ali Zafar, along with Shehzad Roz will engross the audience to sing along with them as they carol their magical tunes. Both the mavens are associated with PSL since the initiation.
The living legend and Sufi maestro, Abida Parveen will ignite a fire of enthusiasm and fad in the viewers present in the stadium as well as the audience back home as she will perform a medley of her supernova Kalaams like Main Nara-E-Mastana, Dama Dum Mast Qalandar, Tere Ishq Nachaya, etc.
After the exquisite performances, the show will be followed by a spectacular display of fireworks.
As per Pakistan's standard time, the inaugural ceremony will kick off at 08:00 pm and will be succeeded by the first game of PSL between rookies Multan Sultans and defending champions Peshawar Zalmis.
Are you excited to watch your favorite artists perform at the inauguration ceremony? Tell us in the comments below.
Masters in Journalism.
An avid reader, food enthusiast, and a writer, by passion.
Currently working at ARY Digital Network as the Editor, Life & Style