Success seeks no gender but honors the saga of being a Woman
"I can't accomplish the goals because I' just a girl", so many of us hear such comments in our daily lives, whether you dwell amongst the mediocre class system or belong to elites, there is a conventional  stereotype thinking that feeds under the skin. To me a woman does not require a special day to honor her greatness and highlighting her milestones but to give appreciation each single day. If only one could imagine life without your mother, sister, daughter, wife or grandmother it is surely suffering one's existence with complexities. So what it takes to stand in this men oriented society by embracing your womanhood upto the mark and make it illuminated under the light of encouragement.
Do I influence my society or community? Question arouse in approximately every other woman, since these females are the back bone to the society. When men actually requires help and are stuck in their decisions women can demonstrate by creating a motivational sense to them , providing a real food for thought. So before one want to climb the mountain you gotta do your exercise and buckle up the back pack to take you up at bottleneck. The world that exists at this side of the equator has its negative influence of being a woman, with so much traditions and cultural impact females lost their identity in a way to find one. What could typically insult them in their homes when they are touching skies at their work places, so basically what i feel is that we must build a sense of respect to the females whether at your work place or home or public places anywhere. Are we producing an environment safe for the next female generation? will they ever feel secure and privileged of their womanhood.
Take a look around and you will find successful women immensely, when on my trip to Bangkok sometimes back i was roaming in a market of vegetables and fruits and what i saw there were women all over selling food items , the confidence and bravery they embraced was indescribable. I can proudly speak that the woman of Pakistan is has also emerged as an empowered alliance where they sell house hold items in markets and are a successful entrepreneur.  This is a very controversial subject where we lean more towards silence and to stay our opinions in a locker to avoid riot but somebody got to stand up for the glitch to be fixed.
If you are unnoticed, ignored and unseen to your husbands and other male members in your family , start appreciating your existence by being grateful to God, count your blessings and endure the pleasure of it, trust me every single female is worth an appreciation. Cheers to all the women out there 🙂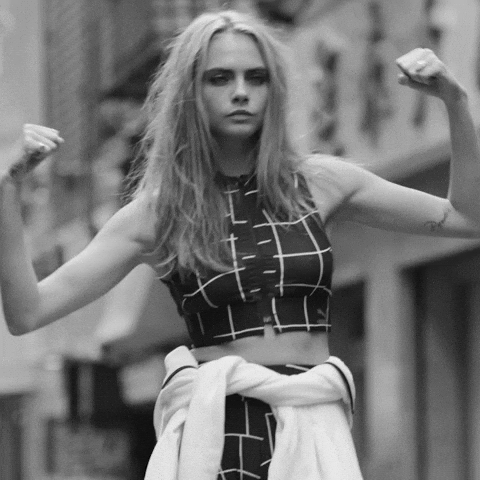 Abia Gill is a passionate writer. To her writing is a creativity that can develop a sense of rhythm and timing in story telling.