Women Who Grabbed A Place In History
The most anticipated event of the whole world, 90th Academy Award ceremony is all set to make headlines on the 4th of next month. Oscars 2018 will praise impeccable movies of 2017 in a show studded with the most valuable people in the Hollywood industry.
However, the show is expected to exhibit support to campaigns like 'Me too' and 'Time's Up'. Women specifically will be seen in the limelight this time to undermine sexual harassment and gender inequality in the fraternity.
Since Oscar will go 'women empowerment' this edition, let's dwell upon the achievements of these women that subsequently made them appear in the historical moments of Academy Awards.
Patricia Arquette:
Arquette had stars in the arena and spectators at home, in tears, with a touching, soul-shaking speech when she received an Oscar for best-supporting actress for Boyhood, directed by Richard Linklater.
Kathryn Bigelow:
"Well, the time has come," exclaimed Barbra Streisand as she was about to unveil the name of best director in Oscars 2010. First time in the history of The Academy Awards, Kathryn Bigelow happened to be the pioneer women to become the best director. She won for The Hurt Locker.
Marlee Matlin:
Matlin was starred in Children Of A Lesser God as a mute-deaf character. She happened to be the first hearing and verbal-impaired woman to win the best actress in any award function. She was praised by the fellow nominees, Sigourney Weaver, Kathleen Turner, Sissy Spacek and Jane Fonda along with the audience.
Jane Fonda:
Fonda used sign language to address the audience when she was invited to receive an award for the best actress in Coming Home. This was her second Oscar and the movie revolved around the trauma faced by the United States' soldiers when they return home from the war. Fonda was well known for her stance against the US, Vietnam war.
Hattie McDaniel:
McDaniel happened to be the first American African actress to win a Golden Gong award for the best actress in a supporting role. She won the award in 12th Annual Academy Award Function in 1940 for the movie, Gone With the Wind.
Halle Berry:
For her outstanding performance in Monster's Ball, Berry was crowned the only black woman to receive an Oscar award for the best actress, as of 2018. She received this award in 2002, in the 47th Annual Academy Awards. She got a huge applause for her victory.
Kudos to all women bringing pride to the womanhood! We wish the women nominees of 2018, a very good luck.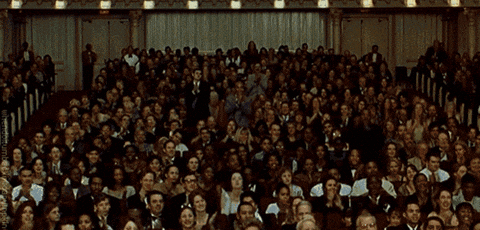 What do you think about these successful women? Tell us in the comments below.
Masters in Journalism.
An avid reader, food enthusiast, and a writer, by passion.
Currently working at ARY Digital Network as the Editor, Life & Style