Here's how Ghisi Piti Mohabbat ended on an empowering note
ARY Digital is known to bring stories that are out in the mainstream but are often not brought into the limelight. The story of Samia in Ghisi Piti Mohabbat is one of the many stories that go unheard. Belonging to a lower-middle-class family, Samia is the only breadwinner of a house with six family members including her.
Gripping Story
She endures catcalling and harassment in the restaurant where she works and in the public transport she commutes in. She falls in love and elopes with a social media enthusiast named Rizwan.
She was ready to compromise by trying to get along with his overtly sarcastic mother and sister, but she chose to break free of the toxic relationship once she found out Rizwan is gushing over another woman.
Blinded by wealth, her parents get her married to Khalil, who is twice her age. However, the marriage does not even last a day as he succumbs to the poison his first wife had given him. Basharat then comes to add more colors to Ghisi Piti Mohabbat with his floral shirts and colorful trousers. He proposes to her and they get married in an intimate event. In a matter of a few days, Basharat realizes he has had feelings for his widowed sister-in-law and Samia had known it all along. She ends yet another wedlock.
In lieu of getting hopeless, Samia faces all the circumstances with determination and becomes stronger with every passing day. She meets another person who is willing to marry her, only to be ignored because of another woman. However he comes back later, but she then ends things with him with an ace.
Depiction of Societal Issues
Samia, a girl who is seen as a failure by society due to her past relationships, is actually the only winner in this drama. She takes all the challenges head-on and turns them into opportunities with complete mastery. She thought marrying is the highest achievement a girl can have but then, she opens a pop-up food stall which later turns into a full-fledged restaurant.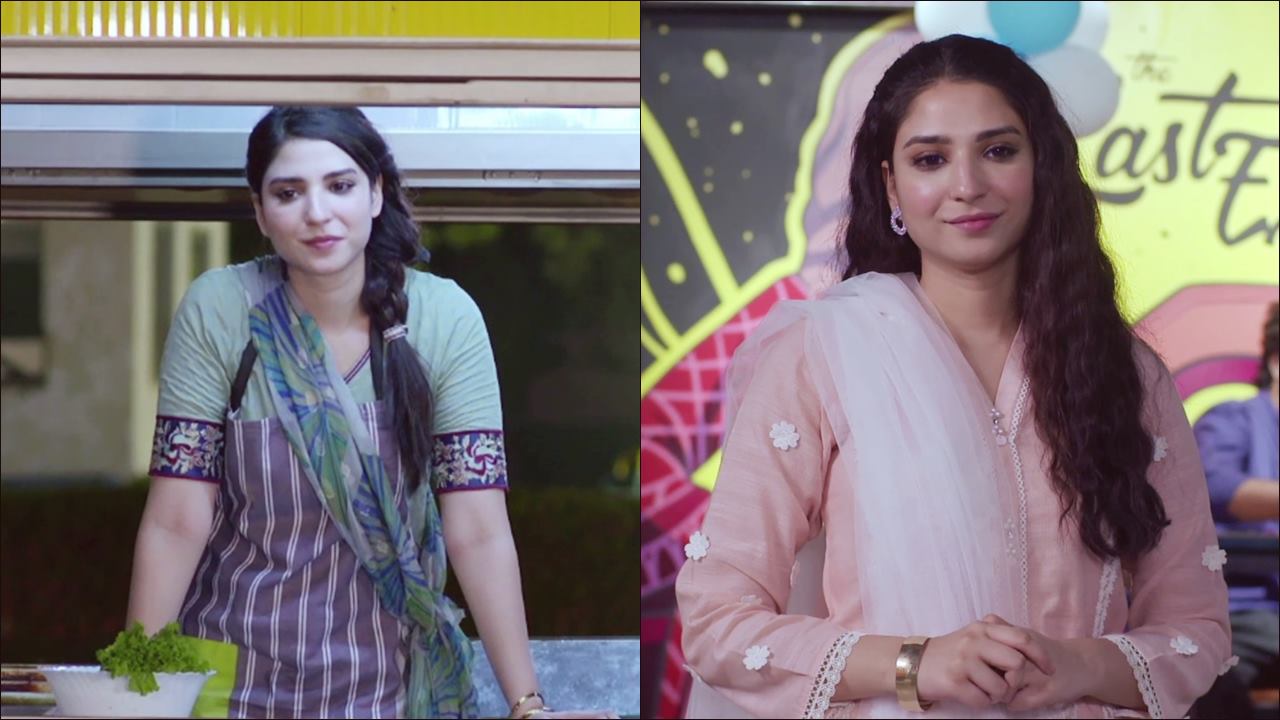 The restaurant also makes us think of her very first employees who happen to be transgender. In a society where transgenders are considered jinxed or cursed, Samia chooses to appoint them as her staff.
In all the places Samia worked, she had been harassed and catcalled and her reaction to all of it had been spot on and very satisfying. Be it any of her job interviews, or her bosses offering a long drive, she got back at them with befitting responses and phrases.
Cast
From legendary actors like Samina Ahmed, Saba Hamid, Shahood Alvi, Sajeeruddin, and Saba Faisal, to contemporary ones like Sana Askari, Wahaj Ali, Ali Abbas, and Ramsha Khan, all actors did justice to their roles. Sure, the dialogues were written with devotion by Fasih Bari Khan and Ahmed Bhatti directed the drama exceptionally well, but the dialogue delivery by these seasoned artists stole the limelight for all the right reasons.
With literally an out-of-the-box storyline and powerful characters, Ghisi Piti Mohabbat has raised the bar for the contemporary small screen of Pakistan, pretty high.
What about Ghisi Piti Mohabbat do you love the most? Have your say in the comments' section below.
Masters in Journalism.
An avid reader, food enthusiast, and a writer, by passion.
Currently working at ARY Digital Network as the Editor, Life & Style